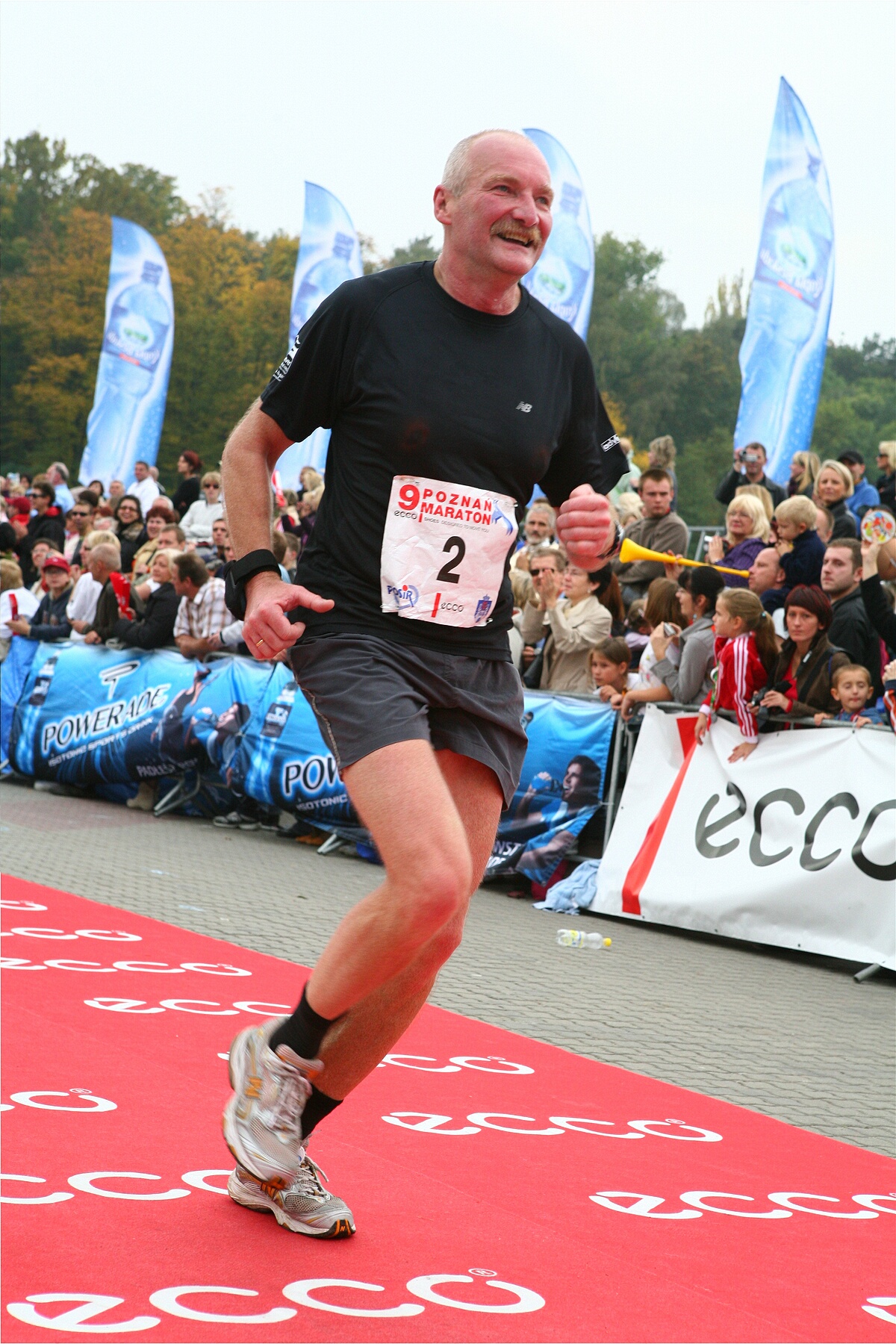 Since the very beginning, Poznań Marathon is in the lead amongst Polish and Eastern European marathons. The race attracts runners, whose ambitious goals and a strength to pursue their dreams, make them above average. A patron of the marathon could become only someone, whose achievements for the city of Poznań were as impressive.
Apparently difficult decision on choosing the patron was very obvious. Maciej Frankiewicz, a former vice President of Poznań, apart from his hard work on making Poznań a prosperous city, made a huge impact on progress of Poznań sport. He was an initiator, a co-founder and a regular participant of Poznań Marathon, who put all his heart into promoting the event. Calling the marathon by Maciej Frankiewicz's name, we want to pay tribute to the person, thanks to whom thousands of people may participate in this dignified race today.
Maciej Frankiewicz was fond of sport. He practised most of the sport disciplines. – He used to say that sport helps to strengthen character and build self-confidence – says Joanna Frankiewicz, president's wife. Most of the marathon runners share the same believes. – Maciej was convinced that Poznań will have its own marathon one day and that it will be the biggest running event in Poland! Despite many sceptical opinions, he proved he was right and since the very beginning proudly participated in the race. Maciej spent his entire life believing that everyone can fulfil his dreams, even if life is full of obstacles. The runners think the same way – says Mrs. Frankiewicz.
In private life, Maciej Frankiewicz strengthened his character in many ways. One of them was taking on parachute jumping, when being scared of heights. Not only he became good at this, but even got interested in flying gliders. He liked climbing. He was passionate about diving and getting into dangerous deep waters.
This was his way to test himself and confront his weaknesses. He loved horse riding. Usually he rode difficult horses, the ones that other riders would be scared of. When he started jogging, the first short distances with each day became longer and longer. When he run the same distance, his goal was to finish it with better time. When he decided to take part in a running event, he didn't go for a safe option and didn't choose a half marathon – he run Warsaw Marathon! When other runners participated in two exhausting marathons a year, he run a few.
Maciej Frankiewicz encouraged others to take up sport. He did his best to convince the citizens and people ruling the city, that sport is a great way to spend free time. Poznań Marathon runners know well it is true. We are sure that running this long but supreme race will make them as proud as it used to make president Frankiewicz.