Air travel
Poznań Ławica Airport is located at the suburbs of the City of Poznań but there is a straight and easy bus connection between the airport and the Poznań International Fair (where the marathon office and the marathon start are located).
Poznań Ławica Airport has a wide offer of standard/low cost flight connections with European cities.
Search for the flight
Addess of the airport:
Port Lotniczy Poznań-Ławica sp. z o.o./Poznań Airport
285 Bukowska Street
61-189 Poznań, Poland
Train
All trains coming to Poznań stop at Poznań Main Railway Station (Poznań Główny). The Railway Station is composed of two buildings: the Main Hall (Hala Główna) and the West Railway Station (Dworzec Zachodni) connected by a subway. The Railway Station is located in the city centre, just next to the Poznań International Fair venue (Międzynarodowe Targi Poznańskie).
See also:
Car
You can get to Poznań driving A2 motorway – a charge is payable for using (from the west direction from the border; access from the east direction: from Konin, Modła road junction), national routes no. 92, 5 (east – west direction) and no. 11 (north – south).
See also:
More info about travel to Poznan – see link.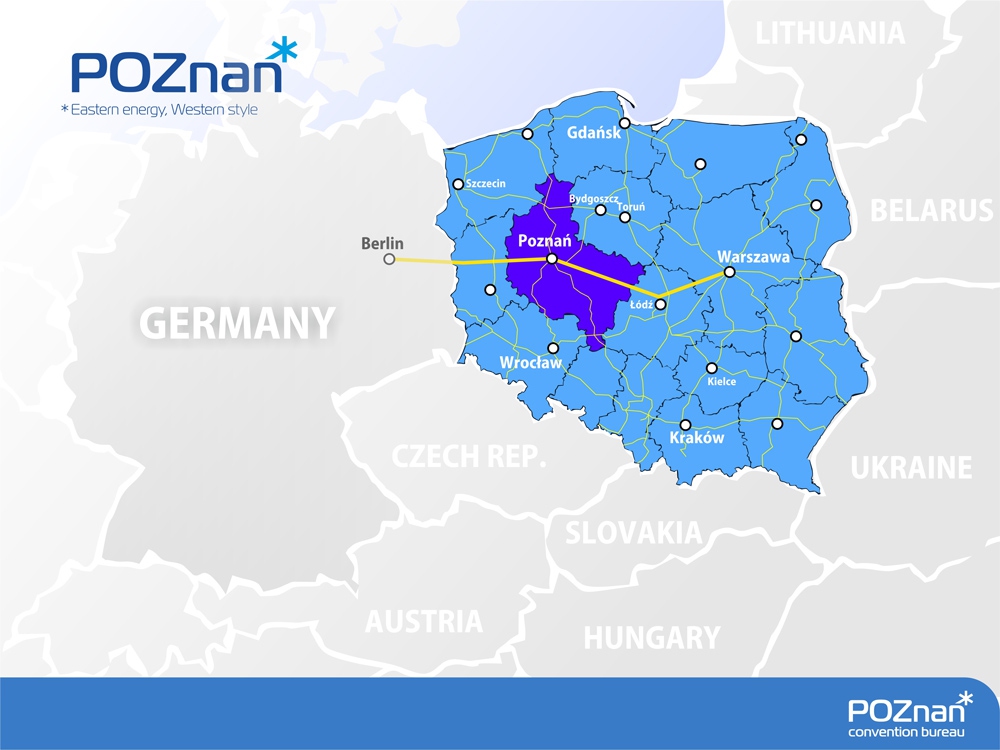 About Poznań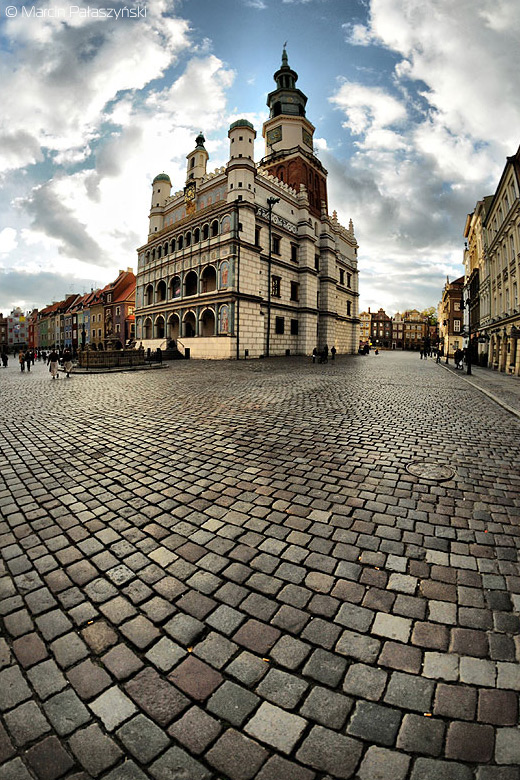 Poznań is a place where the energy of the countries of the New Europe intermingles with the culture of Western civilisations. This metropolis, housing over half-a-million residents, is located in the area of Poland which is developed best. It lays closer to Berlin than to Warsaw. You can always rely on Poznań's residents – they are well-educated, open-minded and competent.
Poznań backs its methods to achieve success, bolstered with an over-1000-year-old efficiency tradition. Here, even the most ambitious ventures and the boldest visions can have a chance to come to fruition. It is here where the Polish nation was born, and where the only successful Polish uprising – The Greater Poland Uprising – was ignited, which further confirms the resourcefulness of Poznań's citizens.
Poznań can also pride itself on its sporting infrastructure, which allows it to organise even the most important international sporting events. Poznań was one of the UEFA EURO 2012™ host cities, and it features one of the most charmingly-located regatta courses in the world. The Greater Poland capital also hosts one of the largest street race in Poland – the famous Poznań Marathon. The football world is familiar with the most passionate football supporters in Poland – Lech Poznań's fans.
The Poznań brand spreads as well to the largest and the most important fairs in Poland and popular cultural events: the "Maltafestival" – Poland's largest alternative films festival, the "Made in Chicago Festival", which is the only festival in Europe featuring the Chicago school of jazz, the "Animator Festival" – Poland's largest animated films festival, the "Ethno Port Festival" – deemed to be one of the 25 best world music festivals in the world, and, finally, there is the "Transatlantyk" Poznań International Film and Music Festival.
As we carry out our professional ventures with equal ease as we spend our time in a creative fashion, we tend to think of Poznań as a City of Work and a City of Play.